Sarah Bould
Sarah, from Belper, joined Poppy PR in August following ten years working as a journalist.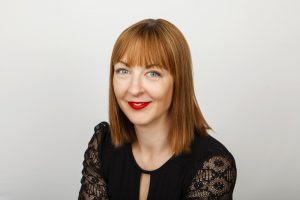 Her experience includes being a reporter at newspapers including the Derbyshire Times, Ilkeston Advertiser, Mansfield Chad and Burton Mail. Her last position was as acting content editor at the Derbyshire Times and Mansfield Chad. Tina was already a contact of hers who had provided a number of stories for the Ilkeston Advertiser, so when a position came up at Poppy PR she saw it as the perfect opportunity to take on a new career challenge.
Likes:  Take That, running, beer, shoes, laughing with friends.
Dislikes: Bananas, mushrooms, Ellie Goulding, wasps.
Favourite Quote:  'YaFlamin Gala' Alf Stewart, Home and Away.
Guilty pleasure:  Gherkins. Big ones.
If I were born a boy I would have been called: James.